JAPAN: Mitsubishi Heavy Industries Thermal Systems Ltd is the new name for MHI's air conditioning and refrigeration business.
The new business, a 100% subsidiary of Mitsubishi Heavy Industries, commenced operations on October 1 with former general manager of the AC&R division Kaoru Kusumoto as president and CEO.
The company's AC&R product range covers centrifugal chillers, heat pumps, transportation refrigerant units, and residential and commercial air conditioners.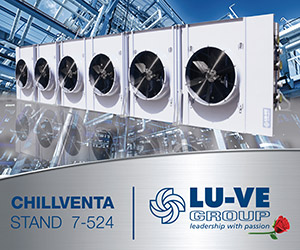 MHI says it expects the reorganisation to encourage swifter decision making and increased operational efficiency. Specifically, the new company will devote its effort on developing high performance heat pump products, as well as high-efficiency products using low GWP refrigerants.
MHI first announced the split in February citing a need to strengthen the ability of its AC&R business to react to economic trends and environmental regulations in the face of harsh domestic and overseas competition.