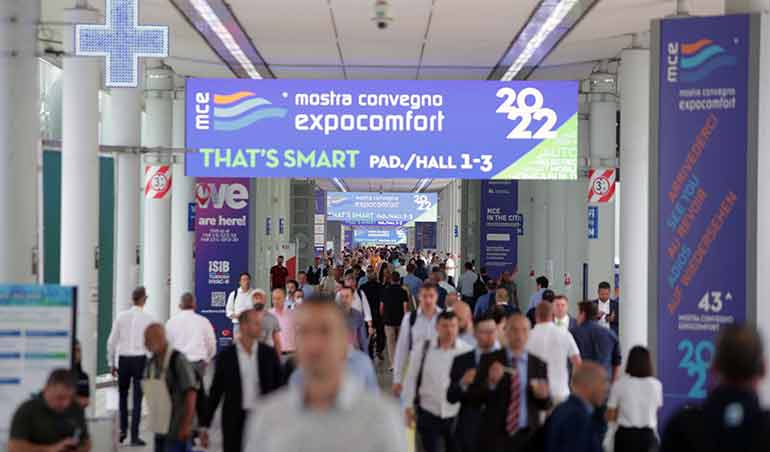 ITALY: Next year's Mostra Convegno Expocomfort (MCE) in Milan will see the refrigeration, heating and heat pump sectors being grouped together in eight "Indoor Climate" halls.
The show, which returns to the Fiera Milano from 12 to 15 March 2024, will see a marked change to the event's layout.
The Indoor Climate section will be located in halls 1/3, 5/7, 9/11, and 14/18. Thats Smart, the building automation technology and metering section, will be integrated at the heart of the event in hall 5. HVACR components will be in halls 2/4, next door to Plumbing Technology, Bathroom World, Water Treatment, Implements and Tools in halls 6/10.
The new layout is said to have resulted from discussions with exhibitors and visitors. "The first significant innovation is the shift away from the usual hot/cold split to pursue the concept of Beyond Comfort, which sees the indoor climate and, thus, the integration of diverse technologies as its focus," said Massimiliano Pierini, MD of organiser RX Italy.
"The industry is ready to return to the sector's leading event showcasing all the most innovative technologies in indoor climate and energy efficiency on the conventional scheduled date," Pierini added. "We are currently working on creating a well-balanced event with critical points of interest in each hall, in line with the new requirements imposed by an evolving market. By implementing this, we can better handle an increase in exhibitors, manage our space more efficiently, and enhance the experience for visitors.