World News
Natural refrigerants magazine for the USA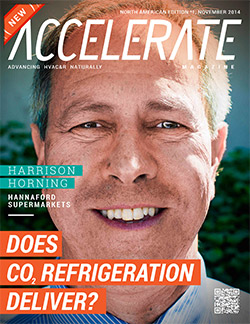 USA: Brussels-based marketing company Shecco has launched a monthly news magazine in the USA covering natural refrigerants.
Best known as the organiser of the Atmosphere international conferences and for its natural refrigerant websites hydrocarbons21.com and  r744.com, Shecco's new print publication Accelerate America will be distributed at key North American trade fairs throughout 2015 as well as being available online.
The publishers say the new magazine is designed to inform readers about the wave of innovation behind the adoption of natural refrigerants across industries in North America.