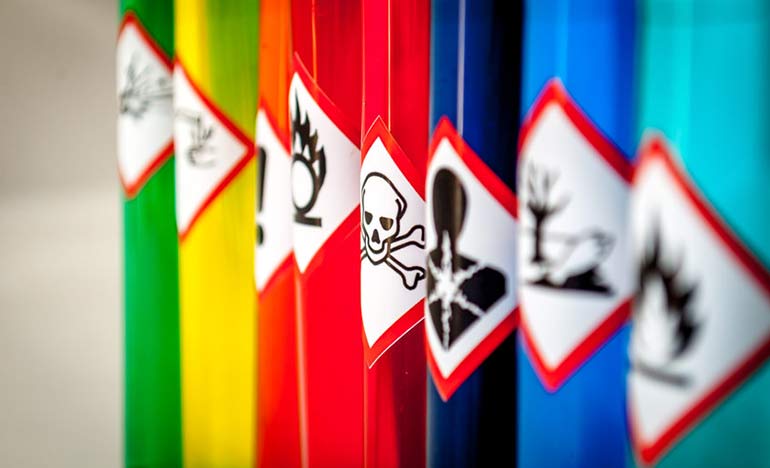 NORWAY: The European REACH restriction proposal to ban PFAS substances, which could include HFC and HFO refrigerants, has been delayed for six months to allow time to assess the applications.
The restriction proposal, which could have major consequences for the refrigeration and air conditioning industry, was originally due to be published in July but is now expected in January 2023. Its publication will be followed by a six-month stakeholder consultation period, with any final decision by the European Parliament and the Council of Ministers expected sometime in 2025.
Five EU member states – Germany, the Netherlands, Norway, Sweden and Denmark – jointly submitted the proposal to ban a wide range of PFAS chemicals in 2020. Some of the PFAS substances are known to be highly persistent in the environment, contaminating groundwater, surface water and soil, and causing serious health effects. 
The European REACH (Registration, Evaluation, Authorisation and Restriction of Chemicals) regulation governs which chemicals can be manufactured and used within the EU. This regulation would, in practice, override the F-gas regulation.
Depending on the definition, PFAS substances number between 5,000 and 10,000 chemicals and are used in items such as non-stick cookware, waterproof clothing, food packaging and firefighting foams, in addition to refrigerants.
It is unclear which HFCs and HFOs, if any, might be included in the final proposal as the definition of a PFAS substance is subject to change during the process.
Under the current working definition, a PFAS is any substance that contains at least one fully fluorinated methyl (CF3) or methylene (CF2) group not directly attached to any hydrogen, chlorine, bromine or iodine atom.
This definition would include high GWP refrigerant R134a, as well as the low GWP HFO alternatives R1234yf and R1234ze. However, R32, for instance, which is now being used widely in smaller air conditioning units and is a vital component of many lower GWP blends, falls outside of the current definition.
An update on the process and video presentation by Audun Heggelund, senior advisor at the Norwegian Environment Agency, can be found here.
Related stories:
HFC/HFO ban would have "major consequences" – 20 September 2021
NETHERLANDS: The Dutch association representing 400 refrigeration and air conditioning companies has hit out at its own country's proposals which could ban HFCs and HFOs under a new REACH regulation. Read more…
REACH proposals could hit HFC and HFO refrigerants – 21 July 2021
EUROPE: While Europe continues with the HFC refrigerant phase down, new proposals to be put before the Commission could see further restrictions or even bans on HFCs and HFOs. Read more…
REACH proposal is unclear – 23 July 2021
EUROPE: The European chemical trade association, CEFIC, has admitted that it is unclear what HFC and HFO refrigerants are included in the new REACH regulation proposals. Read more…
Refrigerants under threat from new PFAS proposals – 15 July 2020
EUROPE: Proposals to restrict the use of PFAS – a range of chemicals dangerous to health – could further impact the use of HFC and HFO refrigerants in Europe. Read more…