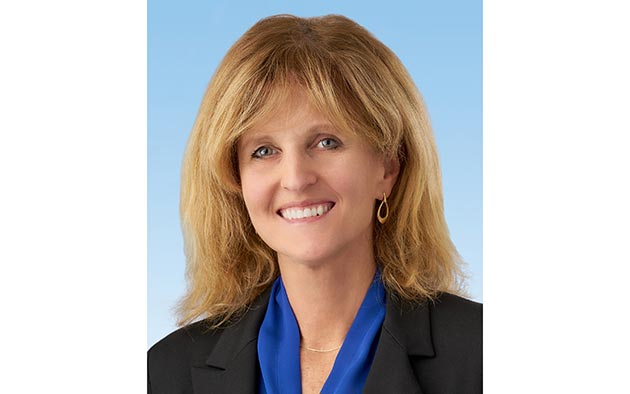 USA: Chemours scientist Barbara H Minor has won the 2018 Society of Chemical Industry's Perkin Medal for her contributions in the research and development of low GWP refrigerants.
Minor has spent most of her 34-year career developing non-ozone depleting and low global warming refrigerants for air conditioning and refrigeration applications. Most recently, she has been behind the development of several new low GWP refrigerants based on HFO technology for supermarket, transport and self-contained refrigeration and large building air conditioning.
"The work Barbara has done in the world of refrigerants has resulted in innovative solutions that have a larger positive impact on people's lives, all with a smaller environmental footprint," said Craig A Rogerson, chairman, president and CEO of Hexion Inc and chair of SCI America. "The SCI is pleased to award Barbara's remarkable success in the industry, her contributions to science, and her commitment to a more sustainable planet."
The Perkin Medal is recognised as the highest honour given for outstanding work in applied chemistry in the United States. It commemorates the discovery of the first synthetic dye (the so-called Perkin mauve) by Sir William Henry Perkin in 1856.
Minor's involvement in Chemours new Opteon brand refrigerants has seen the development of XP40 (R449A) for retrofit and new supermarket refrigeration systems to replace R404A; XP44 (R452A) to replace R404A in refrigerated trucks and trailers; XP10 (R513A) and XP30 (R514A ) to replace R134a and R123, respectively, in chillers; and recently commercialised XL20 (R454C) and XL40 (R454A) for condensing units, ice machines, and reach-in coolers and freezers.
In 2010, Minor was recognised for her contributions in the development of the HFO 1234yf for automotive air conditioning.
"Barbara's innovative contributions to science and technology matched with her deep understanding of customer and market needs have been central to the success of many new refrigerants," stated Chemours CEO Mark Vergnano. "We are so proud that she has received this richly-deserved recognition for her many contributions to Chemours, the environment, and society as a whole." 
Minor will receive the medal at a dinner in her honour on September 25, 2018 at the Hyatt at the Bellevue in Philadelphia.
Barbara H Minor graduated from Bucknell University with a degree in chemical engineering. She joined the DuPont company in 1981 where she worked for 34 years. In 2014, Minor was one of the first women named a DuPont Fellow in the company's 200+ year history, which is the highest technical level in DuPont. She joined Chemours, following its spinoff from DuPont in 2015 and is now one of only two corporate fellows in the organisation. 
Related stories:
Minor is major influence for DuPont – 19 July 2014
USA: DuPont's Barbara Minor has been named a DuPont Fellow for her work in the development of alternative and low GWP refrigerants. Read more…