World News
Report compares CO2 refrigeration costs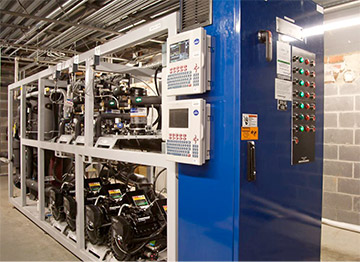 USA: Commercial refrigeration equipment manufacturer Hillphoenix has produced a report looking at the real-life costs of CO2 refrigeration systems.
As well as the initial cost, the report looks at the return on investment compared to an HFC system taking into account the installation and running costs, maintenance costs and the cost of the refrigerant.
The report considers each of those variables, offering real-world ROI calculations on CO2 systems currently operating in three US supermarkets
Hillphoenix explains: "There are a number of variables to take into consideration when trying to understand the ROI of CO2 refrigeration systems. A business should be equipped with all the facts and figures in order to make an informed decision to replace or retrofit a current commercial refrigeration system."
The report can be viewed and downloaded here.