World News
Rivacold receives ISO9001 certification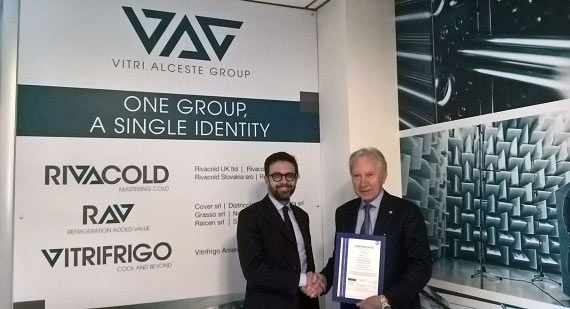 ITALY: Commercial refrigeration equipment manufacturer Rivacold is among the first companies in Italy to achieve the ISO 9001: 2015 quality certification.
Marking its 50th anniversary in 2016, the company was officially presented with its certificate in a special ceremony at the company's plant in Pesaro by qualifying body TUV Sud.
Seeing quality as a fundamental value, Rivacold received its first quality certification in 1995.
Receiving the latest certificate, Alceste Vitri, chairman of the Vag group, Rivacold's owners, said: "The highest quality is a goal that always we want to achieve and we work every day in all of our offices and departments. I was very pleased to know that we are among the few companies in Italy to date accredited as ISO 9001: 2015. This confirms that Rivacold is increasingly determined to follow the path of excellence, in products and services that it offers."