SINGAPORE: Authorities in Singapore have approved the use of the lower GWP "mildly flammable" refrigerant R32 in multi-split air conditioning systems.
R32, a single component A2L refrigerant with a GWP of 675, is being adopted by most major air conditioning manufacturers in smaller equipment as an alternative to R410A.
Singapore, which has banned the use of flammable hydrocarbon refrigerants, approved the use of R32 in single-split air conditioning systems last year. The latest communication from the Singapore Civil Defence Force (SCDF) now permits the use of R32 in new multi-split systems specifically designed for the new refrigerant.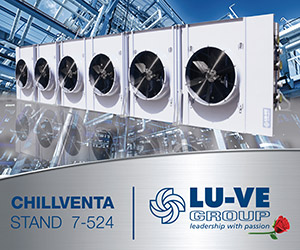 In a circular to industry announcing the move, Capt Matthew Goh of the SCDF's hazmat department said the decision had been made after seeking clarity on the fire risks, safety standards and the safety control measures on the operations, servicing and disposal of such multi-split air conditioning systems.
"After careful consideration, SCDF is prepared to allow the usage of R32 refrigerant in both single- and multi-split air conditioning systems, subject to the relevant parties, including but not limited to the manufacturer and his approved suppliers, complying with SCDF's requirements," the statement says.
The full statement can be found here.
Related stories: