World News
Systemair buys German air curtain company
SWEDEN: Ventilation equipment manufacturer Systemair has acquired German commercial air curtain company TTL Tür + Torluftschleier Lufttechnische Geräte GmbH.
TTL, based in Winterbach, west of Stuttgart, achieved sales of over €4m last year. With a leased factory and 4,000m² office building, TTL has a workforce of 24.
"We see great opportunities with the company's unique knowledge within air curtain solutions and market presence. This acquisition gives us a strengthened position in Germany and synergies in distribution, product development and manufacturing," said Systemair's president and CEO Roland Kasper.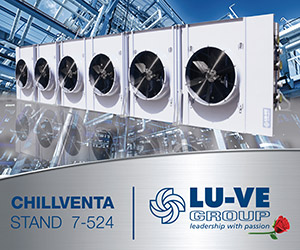 Systemair has well-established operations in growth markets. The Group's products are marketed under the Systemair, Frico, VEAB, Fantech, Menerga and Holland Heating brands.