World News
Top speaker line-up for major Euro conference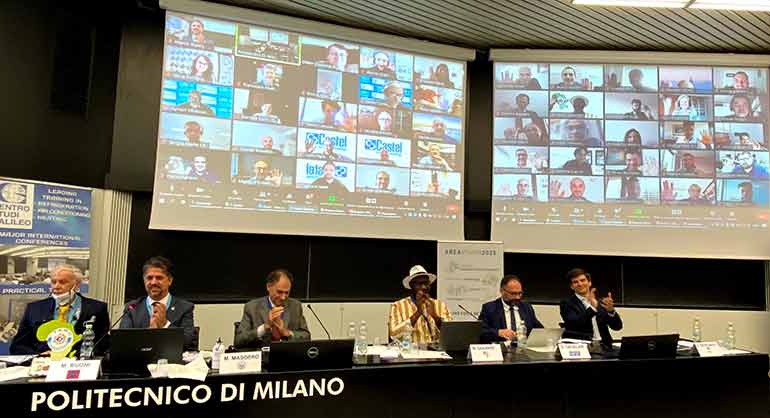 ITALY: The revision of the F-gas regulation will take centre stage amongst more than forty presentations by leading experts in the HVACR industry at a major conference this week.
The biennial European conference, organised by Centro Studi Galileo, UNEP OzonAction, the Italian Association of Refrigeration Technicians (ATF), the International Institute of Refrigeration and AREA, returns to the the Politecnico di Milano for two days of intensive activity on Thursday (June 8) and Friday (June 9).
Speakers from all over the world, including researchers and scientists from Asia, Africa and North America, will address the audience, in-person and online, on a range of subjects.
In addition to a discussion on the EU F-gas regulation revision proposals and the worldwide HFC phase-down, the event will cover new refrigerants, latest technologies, training, certifications, heat pump developments, energy efficiency and green cooling.
A final session will be dedicated to the cold chain, featuring a debate on new control technologies, cold storage and refrigerated transport, including discussions on food and vaccines conservation led by the main international experts on this crucial topic.
The event will also see the signing of an MoU between U-3ARC, the umbrella organisation representing the RACHP industry in all of Africa, and the International Institute of Refrigeration.
The conference will also be the platform to announce the winners of the first Women in Cooling Video Competition, organised by AREA and World Refrigeration Day.
Those wishing to attend can book their place directly through the Centro Studi Galileo's official website.