World News
Trane Technologies employees make cool cart possible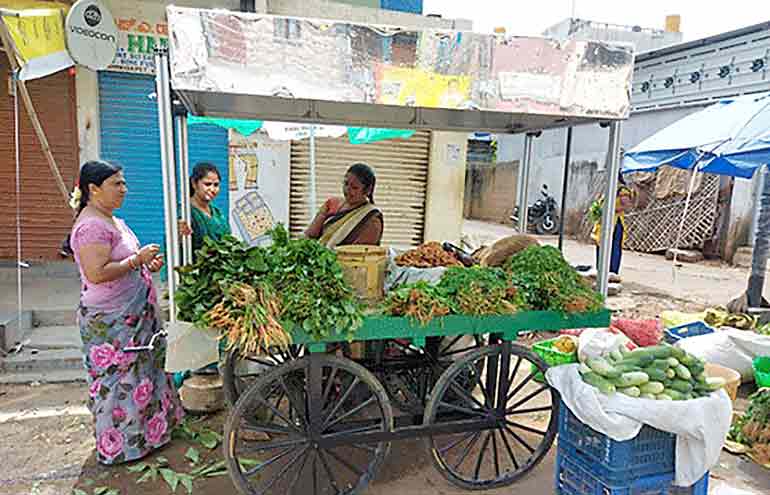 INDIA: Trane Technologies has employed passive cooling in the development of a prototype street vendor's cart that protects food from excess heat.
The low-cost Cooling Cart, with its retrofittable passive cooling canopy includes an overnight storage capability, is expected to be capable of extending the shelf life of fresh fruits and vegetables by at least 1-2 days without significant weight loss.
It was developed under the company's Operation Possible initiative, an employee-powered social innovation programme. Under the initiative, Trane Technologies' employee help define the most pressing and persistent environmental, social and economic problems they want to address. Through exchange and collaboration, employees contribute, incubate and co-develop ideas for technology and solutions.
In many regions of India, up to one third of food loss occurs through street vendors, due to harsh weather conditions and lack of access to affordable cooling. With many earning less than $5 a day, this can have a significant negative impact on vendors' income and quality of life.
The canopy in the Cooling Cart is described as an innovative radiative cooling technology which resembles a reflective film. It is light in weight and requires no electricity to operate. The height of the canopy can be adjusted and can be fully retracted and secured to double as an overnight storage container. It can provide a temperature difference of up to 10ºC, says Trane Technologies. 
"India, despite being an agrarian economy, struggle with food loss and waste alongside widespread hunger," explained Wilson Lawrence, Trane Technologies' vice president & general manager of its India Engineering & Technology Centre. "This contradiction of hunger and rampant food loss and waste is exactly why we made Cooling Cart as our first challenge of Operation Possible. We are working to do our part – using our collective intelligence, years of experience, and our passion, to find new solutions and pathways to ensure more people get the life-sustaining nourishment they need and deserve, while reducing the impact on our planet."