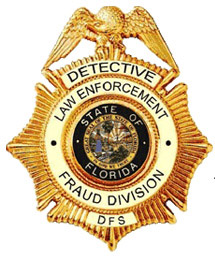 USA: In a clampdown on unlicensed contractors, authorities in Florida yesterday arrested nine individuals illegally offering plumbing, electrical or air conditioning services.
The Florida Department of Financial Services' Division of Insurance Fraud (DIF) carried out the arrests in a multi-agency workers' compensation sting in Manatee County. Those involved were said to have advertised their ability to perform jobs such as plumbing, electrical, and air conditioning work without proper licenses or training, and without having workers' compensation coverage to protect their employees in the event of an accident or injury.
Although specific requirements may vary between states, in the USA hvac technicians must have a license to operate. To do so they must have undergone recognised training and passed an examination to obtain the licence.
In this latest operation, an undercover sting was set up across the Tampa-Bradenton with DIF agents responding to public advertisements, calling for contractors to perform services at a specified location in Manatee County.
The nine individuals who were arrested were booked into Manatee County Jail on charges of workers' compensation fraud and unlicensed contracting.If convicted, they could face up to five years in prison.