World News
York evaporative AHU wins sustainability award
USA: The York Mission Critical direct evaporative cooling (DEC) air handling unit has been named as a Sustainability Product of the Year by The Business Intelligence Group.
The Business Intelligence Group's 2019 Sustainability Awards rewards people, projects, and organisations who have made sustainability an integral part of their business practice. 
The York DEC unit from Johnson Controls was one of 14 products recognised in this year's awards.
Launched last year, the DEC units are offered in two sizes – 250kW and 500kW – and in perimeter and rooftop configurations. They are said to achieve a partial-power usage effectiveness (pPUE) of less than 1.1.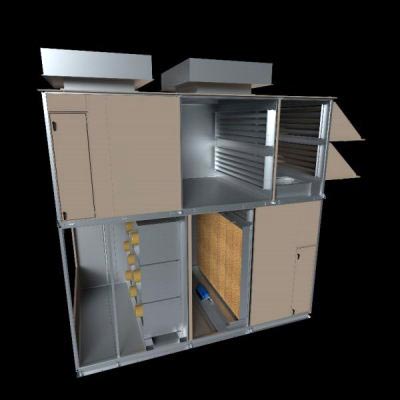 Unlike most DEC AHUs, Johnson Controls says these new AHUs are designed to meet phased data centre expansion strategies. Optional direct expansion (DX) or chilled water cooling (CWC) coils allow for installation in diverse geographic locations while maintaining a low initial investment.
"Data centres have traditionally relied on water and power consumption to operate and stay cool, but with two-thirds of the global population expected to face fresh-water shortages by 2025, it's imperative for mission critical environments to use water and energy resources more efficiently," said Michael Zarrilli, executive director of Data Center Solutions at Johnson Controls. 
Related stories:
York Mission Critical DEC – 23 September 2018
USA: The new York Mission Critical direct evaporative cooling (DEC) air handling units from Johnson Controls are designed to meet the specific needs of data centres. Read more…