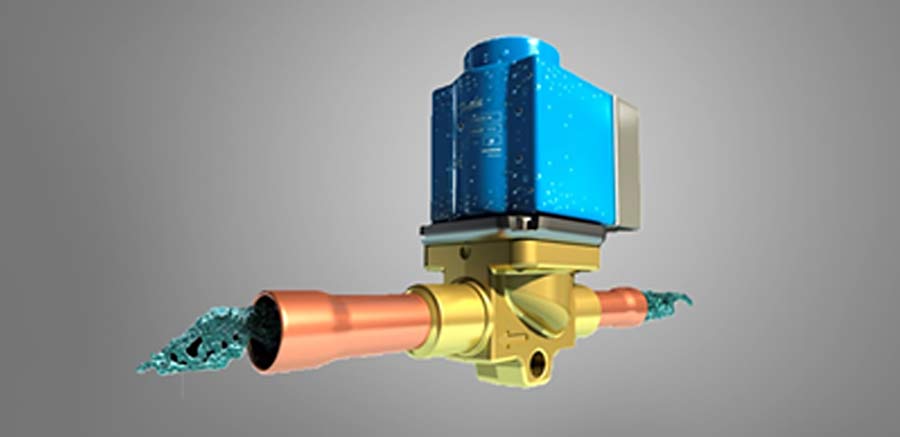 DENMARK: Danfoss has approved its EVR V2 range of solenoid valves for use with low GWP refrigerant R1234ze.
As part of Danfoss' wide range of servo-operated solenoid valves, its newly-qualified EVR valves have been designed to be used in liquid, suction, and hot gas lines, and are now compatible with R1234ze refrigerant and oil-free systems.
"Since we launched our pioneering Turbocor TG compressor in 2013 and expanded to a full range portfolio in 2017, we've been market-leaders in R1234ze and oil-free component qualification testing," claimed Drew Turner, global marketing manager for Danfoss cooling oil-free solutions.
"While other manufacturers test their components' performance and reliability using air, Danfoss uses refrigerant in real-world conditions in its application development centres. We believe testing in complete systems not only delivers greater accuracy, but also improves reliability and energy efficiency—a win-win situation for our customers, and indeed, their customers too."
Related stories:
Danfoss upgrades EVR solenoid valve – 19 November 2017
DENMARK: Danfoss has upgraded its range of EVR solenoid valves, making them suitable for a broader range of applications. Read more…