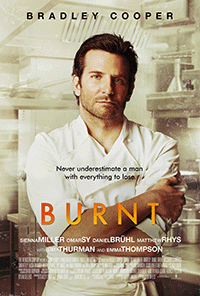 UK: Hollywood came calling on British refrigeration manufacturer Precision last year, to help out a big film production that's due on screens in October.
Bradley Cooper stars in Burnt as chef Adam Jones, who attempts to rebuild his life and his career in London, in the hopes of returning to Paris to open a new restaurant that will gain three Michelin stars.
Precision md Nick Williams maintains that the kitchens in the movie, needed to look as cool and sexy as the stars cooking in them. "So naturally the film's producers asked for Precision fridges," he said.  
"We supplied counters, uprights and even a blast chiller. Judging by the trailer, I'm pleased to say several of them made it past the cutting room floor!"