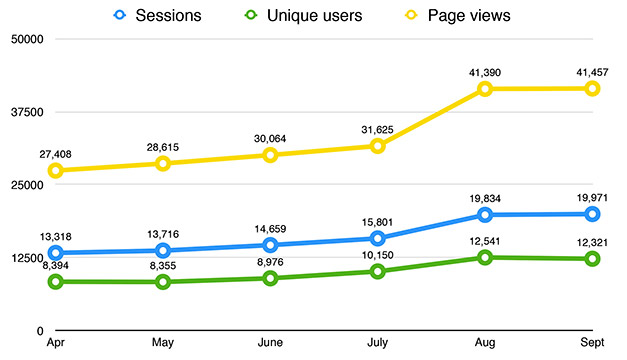 The Cooling Post continues to confound expectations with visitor statistics in September matching record-breaking visitor figures in August.
Despite seemingly realistic expectations that September figures might struggle to emulate August's huge rise, latest statistics show that September matched and actually slightly bettered those in August.
September's figure of 19,971 was actually 0.69% up on August. Page views were also slightly up from 41,390 in August to 41,457 in September.