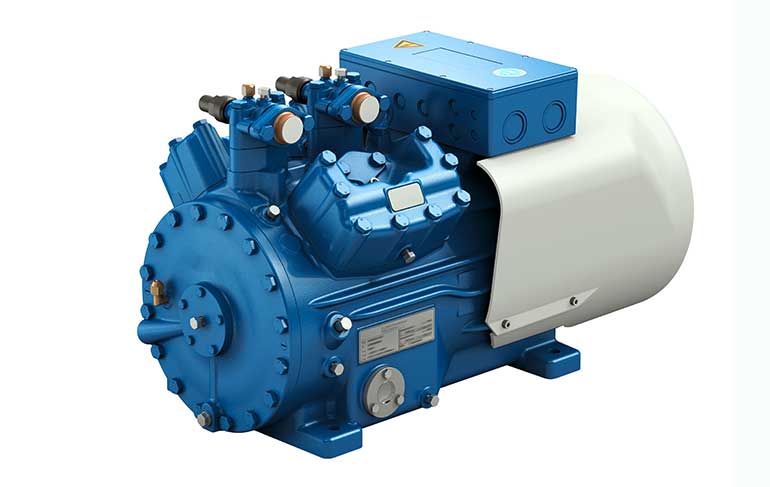 GERMANY: Bock has launched the HA-LG semi-hermetic compressor series, specifically designed for lower GWP refrigerants in low temperature applications.
Low temperature applications place higher demands on the compressor, where the refrigerant mass flow is lower and is disproportionately heated by the drive motor. In addition, HFO blend refrigerants such as R455A or R454C require significantly more know-how in terms of the drive motor compared to standard refrigerants.
A special drive unit developed for the new LG series is said to make the compressors less sensitive to decreasing viscosity. HFO-based refrigerants have a significantly higher solubility in the oil, which leads to a strong reduction of the oil viscosity and increasing the possibility of compressor damage.
The compressors are direct-intake and the motor is air-cooled. The suction gas is not additionally heated by the motor but is sucked in directly by the compressor without any diversions via the motor. The engine is cooled by a compact ventilation unit, which cools not only the engine itself but also the cylinder heads through targeted air cooling. This allows the discharge gas temperature to be reduced, resulting in a significant increase in capacity and an extension of the application range.