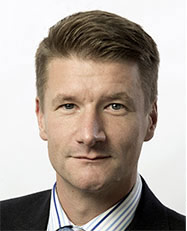 UK: Contractors' association BESA has called for more investment to allow the Environment Agency to step up investigations of incidents of illegal f-gas venting.
Responding to the recent fine meted out to Schneider Electric for failing to recover 15kg of sulphur hexafluoride (SF6), BESA technical director Tim Rook said: "This episode reminds us of the importance of remaining vigilant, and it is reassuring to see that the government agency charged with enforcing the F-gas regulations is able to follow up reports of wrongdoing with punitive action."
However, he believes that policing of the F-Gas Regulations is "woefully under-resourced", and points out that this particular breach was self-reported by Schneider Electric.
"The government needs to take another look at this," said Mr Rook. "We cannot always depend on companies to do the right thing and Schneider should be given some credit for reporting this themselves.
"There can be little dispute that there are all too many unreported f-gas venting episodes going on out there, and that the EA needs much greater investment to step up its monitoring work."
Related stories: