UK News
Capital Cooling offers free doors on multidecks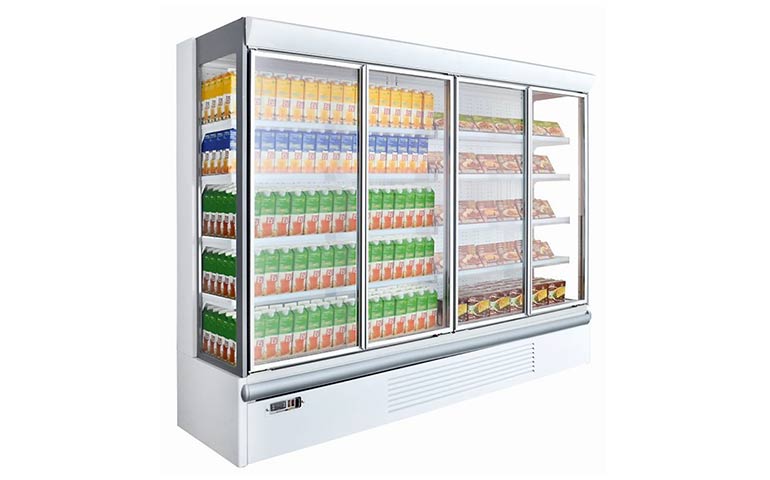 UK: With pressure growing to install doors on open refrigeration cabinets, Capital Cooling is offering free glass doors as an option on all of its Galaxy integral multidecks.
The Edinburgh-based commercial refrigeration company has reacted to renewed interest in the doors/no doors argument sparked by a UK online petition to ban open fridges, which has now attracted over 30,000 signatures.
Explaining the reason behind the offer, a blog on Capital Cooling's website says: "Climate change is threatening our planet more than ever before and now we all need to take the necessary steps to stabilise our environment, including retailers."
Capital Cooling CEO, Steve Steadman, reveals its ability to offer full glass doors, in hinged or sliding version, has been made possible by extensive research and development.
"We are working hard to continually add value to our products and our customers, rather than removing features to keep costs down – and the free multideck doors are now more important than ever," he said.
"We believe that as a refrigeration manufacturer we have a big part to play in helping to reverse the effects that chillers and freezers have on the environment."
Capital Cooling maintains that tests carried out to BS EN23953 have confirmed that energy consumption drops by more than 50% when doors are added to its Galaxy integral multideck.
Related stories:
UK petition seeks to ban open fridges – 21 July 2019
UK: A petition to ban open fridges and freezers in UK supermarkets has received over 22,000 signatures. Read more…
Fridge study plays down effects of door openings – 29 August 2019
FRANCE: As the doors/no doors debate continues, new research maintains that a closed display cabinet achieves lower product temperature and better temperature homogeneity, even with a high door-opening frequency. Read more…
BEIS: Fridge doors not needed to meet Ecodesign regs – 30 July 2019
UK: In response to an on-line petition to ban open refrigerated cabinets in supermarkets, the UK government has pointed out that these are not required to meet minimum performance standards. Read more…
Study sees fridge doors as sales barrier – 28 March 2018
UK: Initial studies carried out by one of the UK's leading shopper research companies has revealed that doors on supermarket refrigerators do inhibit shoppers. Read more…