UK News
Fujitsu donates ac to Glasgow college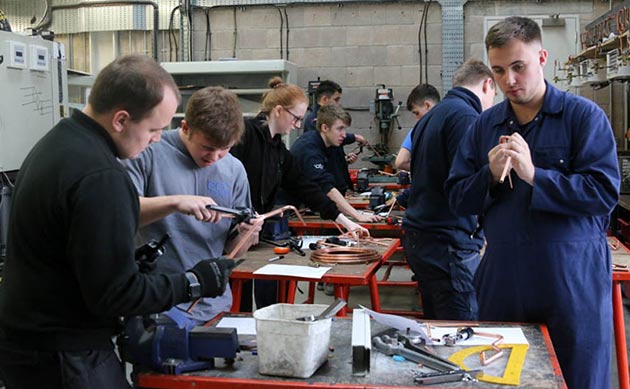 UK: Fujitsu has donated a range of air conditioning equipment to training workshops at Glasgow Kelvin College.
The college now features the state-of-the-art Fujitsu technology in its fully equipped air conditioning and refrigeration training workshop. With a range of Fujitsu equipment including the VRII Heat Recovery VRF system, splits and multi splits as well as controls and commission software, the practical experience for SVQ students will be unrivalled in Scotland.
Glasgow Kelvin College is a key provider of nationally accessible vocational training and core-skills learning in the north and east of the city. It is the sole further education training centre in Scotland for air conditioning and refrigeration modern apprenticeships.
Fujitsu has a long-standing association with the college, and with the move towards cleaner, more climate-friendly technologies in the near future, Glasgow Kelvin will be working closely with Fujitsu on new developments.
Earlier this month, the college welcomed Fujitsu UK's air conditioning technical manager Martyn Ives and IoR president Steve Gill to the opening of the new training facility.
"We all know that providing quality training is vital to the successful future of this industry, therefore it is a great pleasure to see industry and trainers working together," said Steve Gill. "The well-equipped new facility is a real asset to the area and a credit to the collaboration between Fujitsu and Glasgow Kelvin that will benefit the local business, the individual trainees, and our industry for many years to come."
College principal Alan Sherry said the donation further demonstrated Fujitsu's commitment to the high-quality learning provided by the College.
"There will be clear benefits for our students and their employers, providing them with the technical skills which will help them stand out in a busy marketplace," he said. Hosting the pioneering Fujitsu Training Workshop here at Glasgow Kelvin College will also allow us to develop further our relationships with industry stakeholders."