UK News
Which? issues "don't buy" fridge warning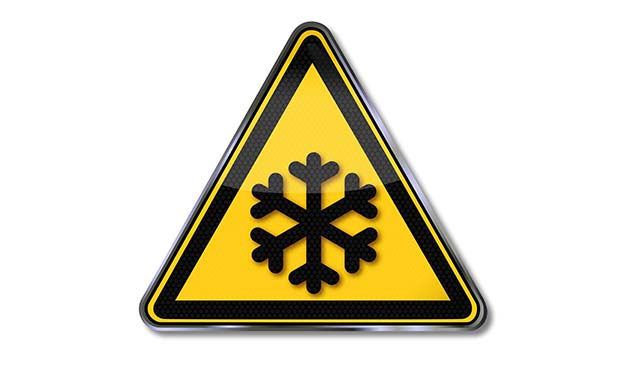 UK: Consumer group Which? has named 250 refrigeration appliances with plastic backs that, it claims, may dramatically accelerate the spread of flames in the event of a fire.
The influential body's "Don't Buy" warning is the largest it has ever issued, accounting for 45% of the fridge, freezer and fridge freezers it reviews.
Describing the proportion of potentially unsafe appliances in shops as "worryingly high", Which? blames the continued legal sale of these appliances on "flawed" current safety standards that won't be replaced until 2019.
Which? says it is calling on manufacturers to make product safety a priority and immediately stop making fridges, freezers and fridge freezers with plastic backing.
"Retailers should immediately stop selling these products to keep them out of people's homes and ensure consumers aren't unknowingly spending hundreds of pounds on potentially unsafe appliances," it says.
Which? found only 14 brands that use a flame-retardant metal or aluminium back on every one of their fridges, freezers and fridge freezers it had reviewed.
The company also warned consumers not to be confused by manufacturers' claims of a flame-retardant plastic backing. In the case of four manufacturers that claimed 'flame-retardant' plastic backs, Which? said that in its own tests not a single one was able to withstand an open-flame for thirty seconds.
The full report and list can be found here.
Related stories:
Which? calls for tougher fridge tests now – 8 December 2017
UK: Consumer group Which? has called on manufacturers to implement tougher testing immediately and voluntarily on all new domestic fridges. Read more…
Fridge safety standards "inadequate" – 21 September 2017
UK: Consumer group Which? has called for an end to fridges using non-flame retardant plastic backs and describes current safety standards as "inadequate". Read more…
LFB demands action on fridge standards – 21 August 2017
UK: The London Fire Brigade has demanded action on manufacturing standards for fridges and freezers following the Grenfell Tower fire in June. Read more…
Fridge freezer caused Grenfell fire – 23 June 2017
UK: The UK government has ordered an immediate examination of the fridge freezer confirmed today as the source of the Grenfell Tower fire in London earlier this month. Read more…
Fridge safety standards must change – 25 June 2017
COMMENT: The Grenfell Tower fire will undoubtedly have far reaching consequences for the way we live, the way we construct and renovate our buildings and the way we deal with fires in high rise buildings. Read more…
Study pinpoints fridge fire hazards – 5 March 2017
UK: A number of components and flammable materials used in domestic refrigerators are identified in a new study into the reported 300 fridge fires a year in Great Britain. Read more…