UK News
Klima-Therm and LH add experience
UK: Klima-Therm and sister company LH plc have announced the appointment of a number of key, highly-experienced appointments as part of a strategic growth plan.
Michael Craig, who has served in senior management positions with companies such as Celsius Group, Coolmation, J&E Hall, Airedale and Trane, has been appointed sales and service manager across Klima-Therm and LH plc. His brief is to expand the scale and geographical reach of the companies' chiller and AC sales and service business nationwide, with a particular focus on the north of England.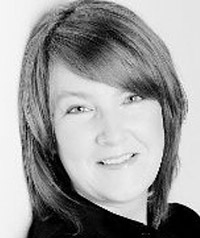 Explaining the appointment, Roberto Mallozzi, managing director, said: "Klima-Therm and LH plc operate hand in glove, offering customers highly skilled and specialised chiller project design and supply, backed by LH's specialist service and maintenance teams, which are geared to the needs of our high performance, low carbon chillers and air conditioning systems.
"Michael will bring the expertise of both businesses together, to ensure customers receive an integrated service, and the opportunities to grow are maximised," he added.
Michael Craig said: "We will be looking to build on Klima-Therm's acknowledged strength in Turbocor-based cooling, and ability to deliver ultra-low energy solutions for projects that do not lend themselves to off-the-shelf equipment."
He added: "With the introduction of the latest F-gas revisions and the final phase-out of R22, we see huge opportunities to grow in a market where technical knowledge is key, backed by a full design, installation and service package."
Another new appointment is former Samsung and CIAT national sales manager Andrew Mayo. He has been appointed to the position of customer liaison manager.
Finally, Julie Clamp has joined the company as business support co-ordinator.