UK News
Logicool supports Imps for heat pump advice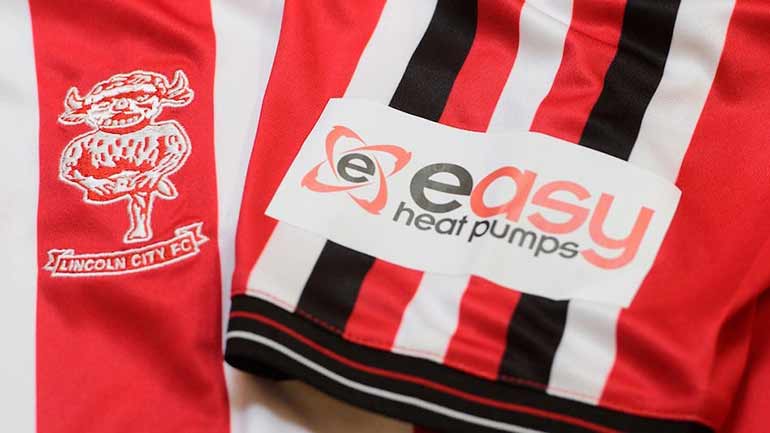 UK: Derbyshire-based distributor Logicool is to sponsor EFL Division 1 football club Lincoln City to promote its new Easy Heat Pumps online heat pump advice platform.
As platinum partners, Logicool's Easy Heat Pumps logo will appear on the sleeves of Lincoln City's shirts throughout the forthcoming 2023/24 campaign.
Logicool says its Easy Heat Pumps platform will allow homeowners to engage directly with the company and benefit from their experience and knowledge for free.
Managing director Karl Richardson said: "This new platform will give the homeowner an opportunity to discuss whether a heat pump is the correct choice of heating for their property. Following a conversation with a select group of genuine and experienced product experts, the homeowner will be able to make an informed choice for their property with no added influence from a salesperson. Should they remain interested in the technology, we will offer a free service where we put them in touch with reputable, qualified and professional installers."
Richardson, a life-long fan of Lincoln City, known as the Imps, said that that the opportunity to partner with the football club was the right platform to enable the launch of the new initiative.
"Lincoln City is a club very close to my heart, but putting emotion to one side, I genuinely believe that this is one of the most professional, progressive, forward thinking and community driven clubs in the UK. I am over the moon to be able to launch this new initiative in partnership with Lincoln City Football Club."