UK News
Voting for IoR president opens on Monday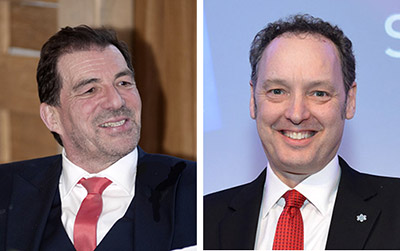 UK: Members of the Institute of Refrigeration are reminded that online voting to decide who will be the Institute's next president opens this coming Monday, January 26.
The election, which this time is being handled by the independent voting scrutineer Electoral Reform Services, looks set to be a straight choice between Institute nominees Bob Arthur and Steve Gill.
Although Institute members were invited to put forward additional candidates – and Electoral Reform Services has made it clear they will not reveal whether there have been other nominations until Monday – it is not thought that any were received by the December 31 deadline.
Only fellows and member grades of the Institute can vote in the election. Electoral Reform Services confirmed that members eligible to vote will be emailed a personal voting code and a link to the site on Monday. On the same day, letters containing the same information and instructions will be mailed out to those without an email address.
Voting will be open until noon on February 27, 2015. Any member who does not receive either an email or letter by February 1 should contact Electoral Reform Services on 020 8365 8909.
Bob Arthur and Steve Gill were recommended by a nominating committee of the Institute to become president-elect prior to taking over from current president Graeme Maidment in 2016.
Bob Arthur is best known as refrigeration manager at Marks & Spencer until his retirement in 2012. Since then he has worked as an independent consultant for a number of companies focusing on the retail refrigeration sector.
Multi-award-winning consultant Steve Gill has worked for a number of industrial refrigeration contractors including STAL, GEA Grenco, Hussmann, Morris and Young, Johnson Controls and Star before working as a consultant specialising in energy efficiency of refrigeration systems.