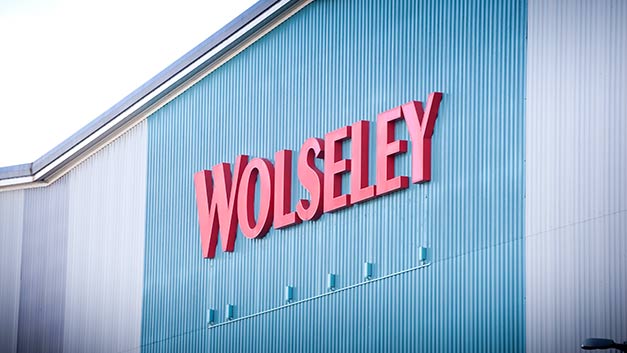 UK: The demerger of wholesaler Wolseley UK by its owners, the US plumbing group Ferguson, is said to be on track with completion expected next year.
The update comes as Ferguson reports a fall in its UK business of 4.2% in first quarter sales to October 31. The decline, it is reported, was "against a backdrop of uncertainty in repair, maintenance and improvement markets where the majority of our revenue is generated". The trading profit of $15m was $3m lower than last year. 
"We continue to actively manage the cost base in the UK given the challenging market environment and exceptional costs of $5m were incurred, principally relating to the announced closure of a further distribution centre in Worcester and headcount reductions," Ferguson said in its Q1 financial statement.
Overall, Ferguson revenue was up 5.3% on last year including 6.2% in the USA. Trading profit of $433m was $20m higher than last year.
Focus
Ferguson announced its intention to spin off its Wolseley UK business earlier this year in order to "simplify the group" and enable Wolseley UK to "focus exclusively on customers in the UK market".
It is proposed that Wolseley will operate as a new company on the FTSE 250 with an estimated value of £600m. It will continue to be led by current managing director Mark Higson.
Wolseley plc changed its name to Ferguson plc in 2017 to reflect the primacy of its US operations, but continued to trade as Wolseley in the UK and Canada.
Related stories:
Ferguson to hive off Wolseley UK – 4 September 2019
USA/UK: US plumbing group Ferguson has announced the intention to spin off its Wolseley UK business as an independent listed company. Read more…