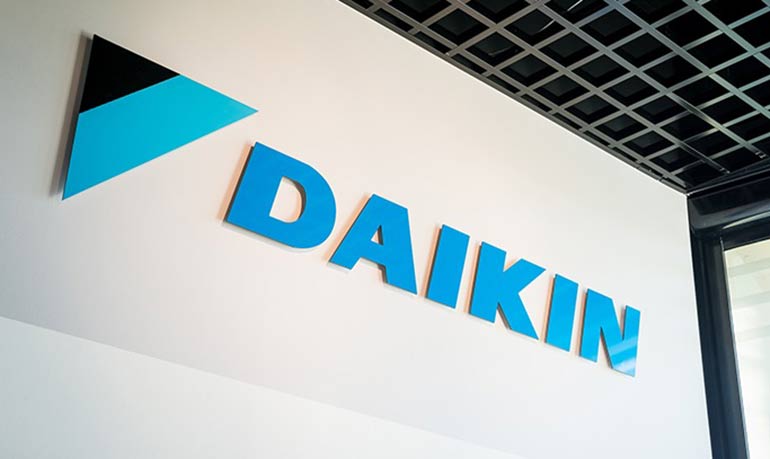 BELGIUM: Daikin is set to launch its first European VRV air conditioning system running on the lower GWP refrigerant R32 at its VRV Summit in Copenhagen next month.
An update on its mini-VRV IV S-Series introduced in 2015, the Cooling Post believes that this next generation VRV 5 S-series will be available in Europe from September.
While Daikin has released very little pre-launch information on this product, it has said that the new VRV will benefit  from "a completely new and optimised low height platform", and will offer "like-for-like installation flexibility as the R410A version". It also says the VRV 5 S-series will have improved serviceability and easier handling.
With the switch to R32, a "mildly flammable" A2L refrigerant, the new VRV is rumoured to incorporate a number of new safety features. This new technology is said to be built into the product with the intention of making the VRV 5 as easy to install as current R410A models.
Daikin's mini-VRV series were developed for both residential and commercial applications, with its small footprint offering discreet installation and low noise. The new VRV 5 S-Series is expected to be even more compact with a 40% height reduction and 10% volume reduction compared to the current mini VRV IV-S.
One of Daikin's main European rivals, Mitsubishi Electric, launched its own City Multi range on R32 last year, in limited sizes for small commercial offices and retail establishments.
Related stories:
Mitsubishi first with R32 VRF – 12 September 2019
UK: Mitsubishi Electric has launched the first VRF air conditioning system to make use of the lower GWP, "mildly flammable" refrigerant R32. Read more…