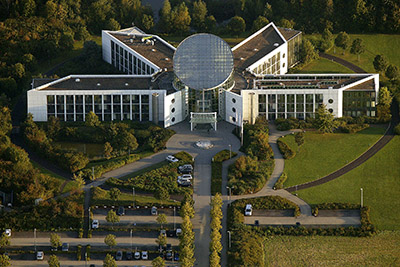 GERMANY: GEA has sold its heat exchanger business to private equity firm Triton for €1.3bn.
GEA announced its intention to sell its heat exchanger division in June last year in order to focus on its core business as system provider to the process and food industries.
The transaction is still subject to the approval of the competent antitrust regulators. Closing of the transaction is expected by the end of the year.
GEA Heat Exchangers comprises 13 companies supplying products across a wide range of markets and includes UK businesses Searle and Denco and the German refrigeration companies Kuba and Goedhart.
"We are pleased that, with Triton, we have found a reputable owner for the Heat Exchangers Segment," said GEA chairman Jürg Oleas. 'HX has a strong foothold in the market, enjoys an outstanding market position with its products and is commercially successful. In its capacity as investor, Triton brings in the perspective of further developing the business potential of HX in the best way possible."
With the divestment of HX, GEA Group increases its food processing technology share to over 70% of group revenue. GEA said it intends to use the proceeds from the sale primarily for further reinforcing its core business by means of targeted acquisitions.
The Triton funds invest in and support the positive development of medium-sized businesses headquartered in Northern Europe – with a focus on Germany, Switzerland, Austria and the four Nordic countries: Denmark, Finland, Norway and Sweden.
Earlier this month Triton agreed to acquire of French company Alstom's auxiliary components business which includes industrial heat exchangers.
The 25 companies currently in Triton's portfolio have combined sales of approximately EUR 13 billion and over 55,000 employees. The Triton funds are advised by dedicated teams of investment professionals based in Germany, Sweden, the United Kingdom, Luxembourg and Jersey.