World News
IIR seeks best cold chain student project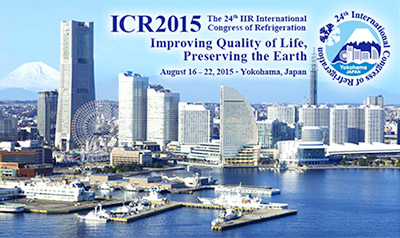 JAPAN: A special student award will form part of this year's International Congress of Refrigeration in Yokohama, Japan.
ICR2015, the 24th IIR International Congress of Refrigeration will sponsor, for the first time, an undergraduate student project competition entitled "ICR2015 Refrigeration for the Sustainable Cold Chain and Food Safety".
Open to undergraduate students from engineering schools, projects should focus on one essential global issue related to food availability and food safety.
Submitted work should provide clear responses to problems relevant to cold chain sustainability and food safety. It can be either experimental (for example energy efficiency audit of a cold store), analytical, numerical, or of a design type. 
Either a bachelor thesis or undergraduate study work, it can be done by one student or a group of three maximum. To be eligible for the competition, a bachelor thesis must have been defended at the home university during the school years 2012 to 2014 or later.
Examples of possible topics might include cold chain sustainability and food safety, refrigeration energy efficiency (design, audit and monitoring), security of energy supply in food chain (role of renewable energy sources) and refrigeration energy efficiency in food transportation
Successful candidates will receive their award during the International Congress of Refrigeration, which takes place in Yokohama from August 16-22.
Deadline for entries is March 20.
Further information and entry form can be seen here.