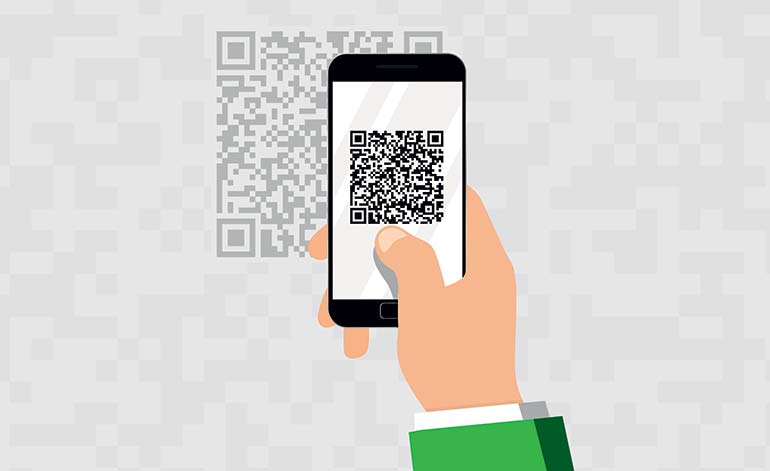 GERMANY: Extending its fight against counterfeiters, compressor manufacturer Bitzer has added QR codes to the packaging of its original spare parts.
The German company has previously announced action against product pirates selling counterfeit compressors and fake oils. Bitzer compressors have been equipped with QR codes for an authenticity check since 2015; this service will now be phased in for most Bitzer Original Spare Parts as well.
By scanning the code, users can check the authenticity of their products plus obtain further relevant information.
Bitzer says the QR code protects against counterfeits as it contains information that only it can provide. Each QR code is linked to the specific part and the package it comes in. When scanning the code, customers receive the respective part description and picture, part number, Bitzer specific protection data, as well as direct access to the relevant documentation in the Bitzer spare parts software EParts.
First signs of counterfeits are often revealed in the packaging, says Bitzer. This may include poor alignment of the logo print, different colour schemes of the Bitzer logo or a lower-quality cardboard box. The spare parts themselves often have wrong dimensions, are made from low quality materials and exhibit poor machining and finish.
The company warns that the use of non-original spare parts puts compressor safety and reliability at serious risk, leading to possible damage and compressor breakdown.
Customers are encouraged to contact their nearest Bitzer office if they doubt the originality of their spare parts or upon discovering counterfeits.
Related stories:
Bitzer's pirate-busting app – 10 September 2018
GERMANY: Compressor manufacturer Bitzer has produced a new app to protect customers from counterfeit product. Read more…
Bitzer adds QR codes to beat the pirates – 7 May 2015
GERMANY: Bitzer has confirmed it is adding QR codes to all its compressors in a bid to beat product piracy. Read more…
Bitzer takes stand against counterfeits – 26 April 2015
GERMANY: Bitzer has restated its intention to crackdown on counterfeiters after forcing the removal of fake compressors from a stand at the AHR Expo earlier this year. Read more…
Bitzer declares war on counterfeiters – June 15, 2014
GERMANY: Refrigeration compressor manufacturer Bitzer is to wage war against what it sees as a rising tide of product piracy. Read more…