SWEDEN: Control and remote monitoring company Resource Data Management has established a new operation in Sweden.
RDM Nordic, based in Västra Frölunda, Sweden, will spearhead growth across Scandinavia and northern Europe.
The move is part of Glasgow-based company RDM's ambitious global growth plan, and follows the acquisition of RDM Asia last year and highly successful launch into the US market in 2012.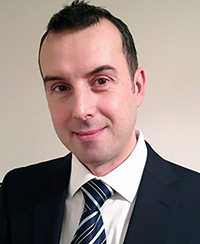 It will be headed by well-known industry figure Freddie Stendahl, who played a key role in building Woodley Scandinavia AB. Mr Stendhal will expand the RDM Nordic team and build the sales and account management functions.
The business will serve the company's growing customer base across Sweden, Norway, Denmark and Finland, with a strong emphasis on providing integrated control and energy management solutions, and remote monitoring using RDM's award-winning ActiveFM software.
"We have aggressive growth plans for both the UK and international business for the coming year and beyond, said Enrico Mirandola, RDM's group sales director. "RDM Nordic is a key element in the strategy. It is a sophisticated market and there are significant opportunities to expand the application of our highly flexible, intelligent control systems – both in buildings and for industrial applications.
"It is an exciting development to begin the New Year," he added, "and one we fully intend to build on during 2015, with further announcements on new partnerships and acquisitions anticipated."