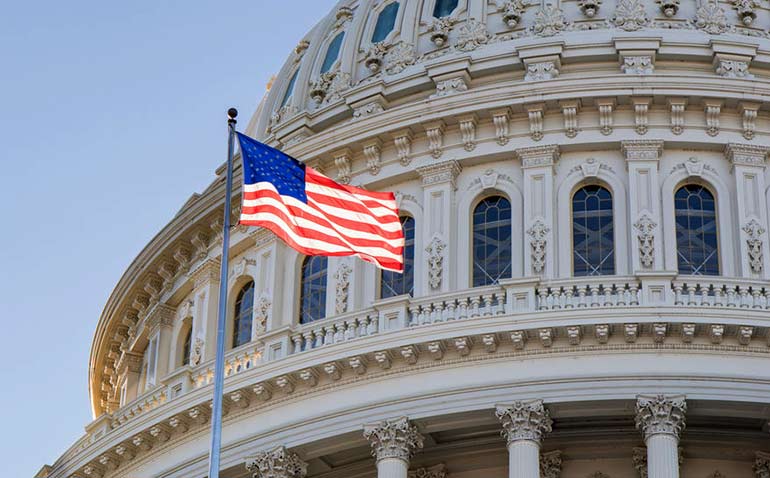 USA: A bipartisan coalition of US senators has introduced legislation that would give the Environmental Protection Agency the authority to regulate HFCs in line with the Kigali Amendment.
US Republican senator John Kennedy (Lousiana) and Democrat Tom Carper (Delaware) with backing from 14 other senators, filed the American Innovation and Manufacturing (AIM) Act on Wednesday.
The new legislation, which would authorise a 15-year phase down of HFCs, received input from the air conditioning and refrigeration industry and environmental groups to give businesses a clear timeline for transitioning to new lower GWP refrigerants.
The bill proposes a gradual phase down in the production and consumption of HFCs through an allowance allocation and trading programme. The EPA would have the authority to establish HFC management and recovery standards and be able to establish use restrictions.
With President Trump so far failing to back Kigali, the ultimate goal of the legislation is to ensure a smooth phasedown that doesn't disrupt jobs and leave the US behind in an emerging global market.
"This bill lays the groundwork for a smooth transition to new technologies. Industry needs a sensible phase down in order to protect jobs in Louisiana and across the US," commented Senator Kennedy. "The world is moving away from hydrofluorocarbons, and the US is in danger of getting stuck at the starting gate. We want these new refrigerants to be produced in the US, not in China. We want to export these new refrigerants, not import them."
"American companies have already invested billions of dollars to produce and sell the next-generation technologies to replace HFCs. The AIM Act builds upon these investments, allowing US companies to further expand manufacturing at home and remain competitive in a growing global market," added Senator Carper.
The AIM Act is predicted to result in 150,000 American jobs and close to $39bn in annual economic benefits.
"At the same time, joining the rest of the global community in reducing HFCs could help avoid up to a half degree Celsius in global warming by the end of the century," Carper added.
The legislation has widespread support from industry and follows a letter to the US Congress earlier this month urging support the phase down of HFC refrigerants.
"The American Innovation and Manufacturing Act shows that industry, environmentalists and lawmakers can work together to phase down harmful HFCs and help the United States maintain its leadership in replacing them with climate-friendlier alternatives," said David Doniger, senior strategic director of the Natural Resources Defense Council.
AHRI president and CEO Stephen Yurek praised the leadership of Kennedy and Carper, adding: "It is our hope that the Senate will move expeditiously on this bill and that the House will shortly follow suit so that this transition can begin in earnest."
Related stories:
US industry calls for support to phase down HFCs – 10 October 2019
USA: Air conditioning and refrigeration industry representatives have urged the US Congress to support the phase down of HFC refrigerants. Read more…