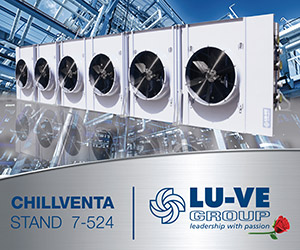 CHINA: Johnson Controls has received a Science and Technology Award for its York steam-driven centrifugal heat pumps from the Architectural Society of China.
Johnson Controls was one of 93 organisations honoured in the annual awards by the academic society. The award was for its York Titan multi-stage centrifugal heat pump and York YDST dual steam turbine single-stage heat pumps.
One of the first Energy-Saving Service Companies (ESCO) certified by the State Council of China in 2009, Johnson Controls was also honoured with the Special Contribution Award for Innovation (HVAC) and Technology & Innovation Award (HVAC) from the China Association of Building Energy Efficiency in 2015.