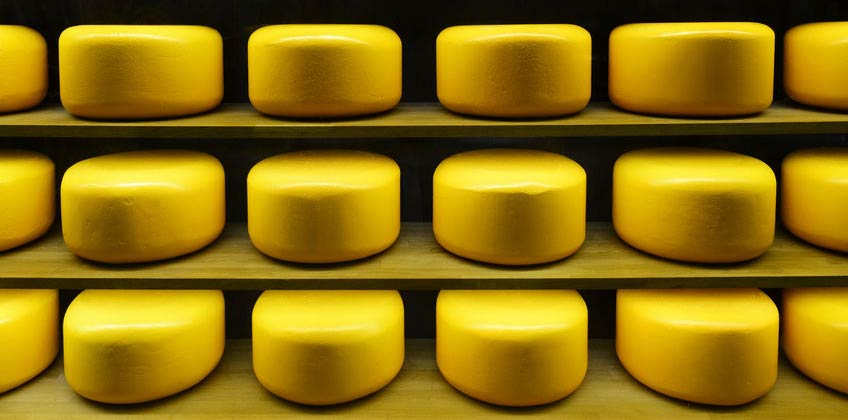 UK: When a world-renowned cheese maker was at risk of delays in production after their cold store began to lose effectiveness, Andrews Dehumidification Hire was called in to provide a practical drying solution.
Once cheese production has been completed, it needs to be matured at closely controlled temperatures and humidity levels to give the cheese its required body, texture and flavour.
The Melton-Mowbray-based cheese manufacturer's cold stores were struggling to dry the produce fast enough, leading to a deterioration in product quality. This issue also began to create a pinch point in the production process.
Andrews engineers were called in to assess the problem and recommended the installation of two DH150 refrigerant dehumidifiers in each of the two cold stores to reduce the humidity levels.
The units had reduced humidity in the cold store to 40%, thus enabling the cheese to dry at the perfect rate.
With the urgent nature of the enquiry, Andrews was able to conduct a site survey and to tailor and install a practical dehumidifier rental within 24 hours of receiving the enquiry.