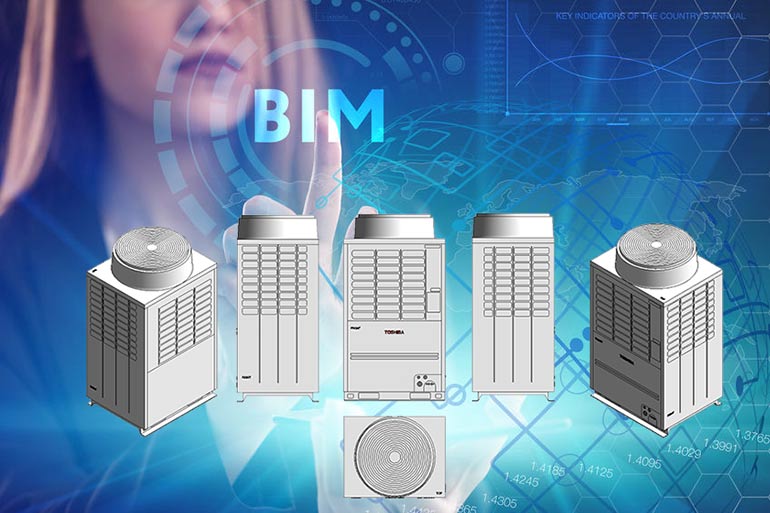 UK: Toshiba Air Conditioning has developed a complete suite of R32-based BIM modules for consultants, contractors and air conditioning designers. 
The roll-out includes BIM components for the company's RAS, RAV and air-to-water heat pump equipment ranges running on R32 refrigerant, plus two-pipe and three-pipe VRF systems running on R410A.
The modules can be used with the industry standard Autodesk Revit platform to input and manage all the complex information of an air conditioning design, as part of an overall digital model of a construction project. They can be used for planning both new and refurbished buildings, speeding up the design process and helping to predict building performance.
"When used alongside Toshiba's air conditioning design and selection tool, the new BIM family provides air conditioning designers with a complete tool-kit, enabling them to create detailed project plans for all scales and types of buildings," said Oliver Sanders, Toshiba's pre-sales manager who leads digital project design support. "These design resources, which are free to download from our website, are a must-have for all contractors and consultants who design air conditioning systems for clients."