USA: Ritchie Engineering, manufacturer of Yellow Jacket brand service tools, has introduced a new wireless refrigerant charging scale with a 220lb (100kg) capacity.
The 68864 scale, controlled and operated with any smart device via Bluetooth and the new YJack View app makes refrigerant charge measurements fast and easy. Charging measurements can be saved to the smart device or emailed as a record for the installation or service call.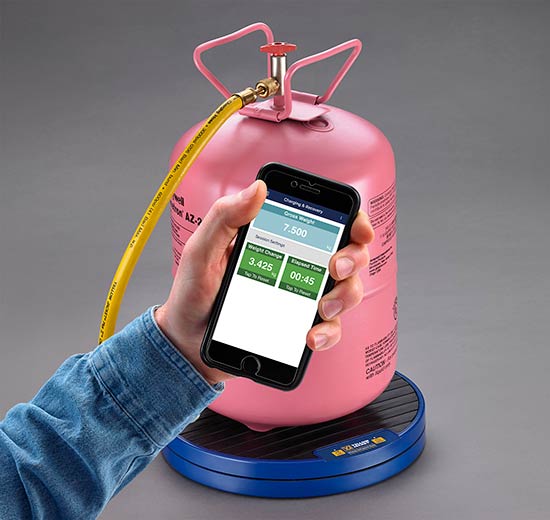 With overload protection, weights are displayed in lb and oz or kg with an accuracy of 0.5% accuracy and a 0.2oz resolution.
The scales also feature a large 300mm diameter platform, an integrated handle and comes complete with carrying case and 9V battery.