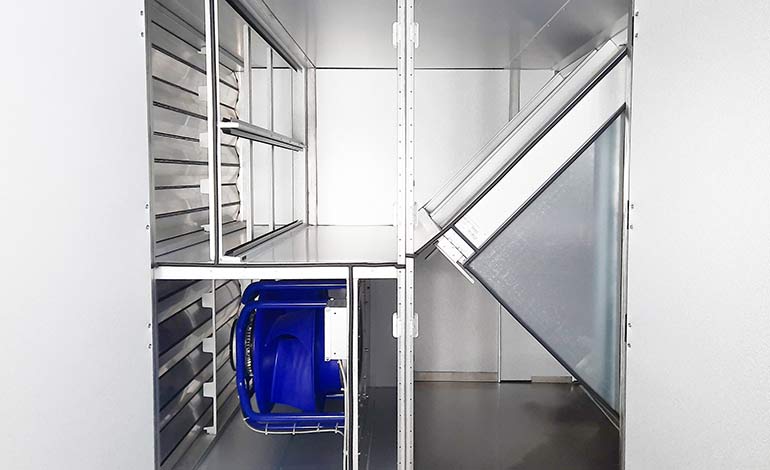 SWEDEN: Systemair's Geniox range of air handling units is said to be the first to be offered to Eurovent's new hygiene certification requirements.
Eurovent HAHU Certification is an add-on to the Eurovent Certified Performance scheme. It combines requirements of multiple hygienic standards in a single programme with an easy 1-3 star rating depending on the hygienic demands. In addition to its VDI6022-1 certification, 1 and 2 stars are now available for Systemair's entire Geniox AHU range.
The HAHU certification is easy to understand as it combines the requirements of multiple hygienic standards into one. This includes requirements defined in VDI 6022-1, for general ventilation and lower healthcare demand, the DIN 1946-4 codes and standards, and HTM 03-01, commonly used in the UK. Having one standard that meets these requirements is expected to reduce the confusion in the market and brings an end to the current patchwork of differing national norms.
"The Eurovent approach to hygienic units is generally appreciated, as it creates a common frame of reference for consultants, planners and installers. This removes the burden of having to cope with a multitude of different guidelines worldwide," said Evgeny Gorelkov, Systemair's product area director AHU.
The Geniox is a modular air handling unit based on standardised sections to create numerous configurations. The Geniox family can handle airflows from 750-48,000 m3/h (0.2 ­- 13.3 m3/s).