UK: BESA has welcomed new government proposals to fund 90% of employers' apprentice training costs but has called for greater urgency in its implementation.
Plans unveiled by the government last week propose an investment of £2.5bn in apprenticeship training by 2020, funded by a levy on large employers. Those companies too small to pay the levy – around 98% of employers in England – will have 90% of the costs of training paid for by the government. Employers with fewer than 50 employees will also have 100% of training costs paid for by government if they take on these apprentices. 
It also proposes to simplify the apprentice system by creating 15 funding bands – ranging from £1,500 to £27,000 – to reflect the different costs of training in the various industry sectors. All existing and new apprenticeship frameworks and standards will be placed within one of these funding bands, but employers will then be expected to negotiate with training providers to secure the best price. Funding is due to start next May.
Tony Howard, director of training at the Building Engineering Services Association (BESA), welcomed the proposals, but called for greater urgency.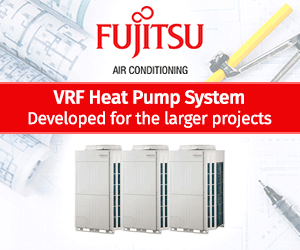 "We applaud the potential 90% government funding and the uplifting of STEM subject areas by 40% for Level 2 apprentices and 80% for level 3 apprentices," he said. "However, this is not approved yet and if we are to move successfully into the Trailblazers and Future Apprentices programmes we need that funding to be available now – not next year.
"If the government could accelerate the 90% funding to September – or even January – that would show real commitment to apprentice training and avoid employers delaying recruitment," added Mr Howard. "The building engineering services sector has a huge part to play in generating economic growth in the wake of the 'Brexit' vote, but it is suffering from a skills shortage – along with many other technical professions.
"We need to be moving forward as fast as possible to improve the skills of existing workers and encourage new people from all backgrounds into the sector so engineering firms can help the government meet its own targets for building and infrastructure projects."
The position in Scotland is different. A Scottish Government consultation exploring a wider set of options to use levy funding closes on August 26.