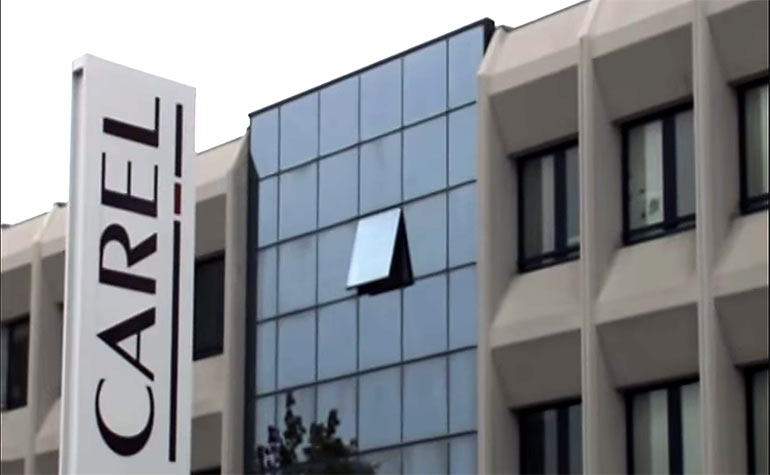 ITALY: Carel has bounced back from the problems posed by the Covid-19 pandemic to achieve a small increase in revenue to €248m in the first nine months of this year.
The latest figures show consolidated revenues for the refrigeration controls and humidification company rise +0.1% (+1.2% at constant exchange rates) compare to the first nine months of 2019. However, consolidated EBITDA was down 2.2% at €48.5m and consolidated net income was down 7.2% at €26.2m.
"The results approved today are cause for particular satisfaction for the Group because they were achieved within the extremely complex environment that came into being in 2020," commented Carel Group CEO Francesco Nalini. "Revenues entered positive territory, despite the temporary shutdown, in February and April, of two of our most important plants, in Italy and China, accounting for approximately 60% of all our production capacity."
The temporary lockdown of Carel's Chinese plant in Suzhou and the production hub in Brugine in the province of Padua, resulting in a significant backlog which was finally cleared in June and July.
Refrigeration posted growth of 1.5% (3.4% at constant exchange rates), with an increase in market share in the retail food sector more than offset the performance in the food service sector, which remained negative. HVAC narrowed the gap that had opened in the first half of the year and reported revenues essentially in line with the first nine months of 2019 (-0.3%).
The positive trend was witnessed in the high-efficiency heat pumps market, primarily in Northern Europe, the data centres segment and the hospitals segment, particularly in Eastern Europe and China for the latter.