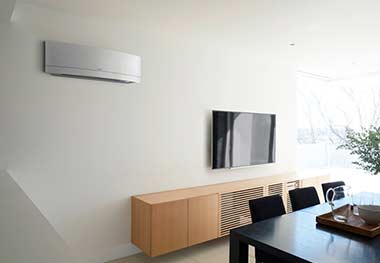 JAPAN: The award-winning, European-designed Daikin Emura air conditioner has been adopted by the parent company for launch in Japan.
Available in Europe for five years and, in its latest incarnation for the last two, the Daikin Emura will be launched as the UX Series in Japan in October.
The overall design and curved surface of the unit which has proved so popular in Europe is seen as having a market in Japan where there is an increasing awareness of residential design.