Features
Carel in control at Schaufler Academy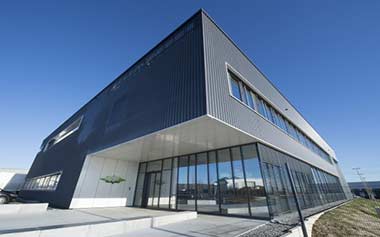 GERMANY: Bitzer's recently opened new training centre includes a working transcritical CO2 refrigeration system developed using Carel controls.
Bitzer, Carel and its German wholesaling distributor Fischer joined forces to develop a working commercial refrigeration system at the new 1500m² training centre, opened earlier this  month. The system comprises both medium and low temperature cabinets and a transcritical CO2 compressor rack. The electronic components fitted on the compressor rack allow the use of the most advanced energy-efficiency technology, such as parallel compressor with variable set point and heat recovery.
The CO2 solutions installed at the Bitzer new training centre were presented at the recent ATMOsphere Asia in Tokyo. In his speech entitled High efficiency integrated parallel compressor for CO2 systems, Carel Japan's Tadao Sekiguchi underlined the benefits of the solutions that Carel proposes for CO2 applications.
Related stories:
Bitzer opens new training academy – February 4, 2016
GERMANY: Compressor manufacturer Bitzer has officially opened its new 1500m² international training centre in Rottenburg-Ergenzingen. Read more…