Features
Insurer downplays flammable fears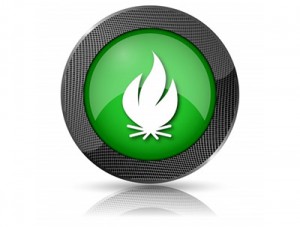 The introduction of "mildly flammable" refrigerants in air conditioners may not present the insurance problems that many contractors fear, according to one of the UK's leading specialist insurance brokers.
The world's leading air conditioning manufacturers' seeming intention to introduce "mildly flammable" R32 refrigerant, initially at least in small splits, has been met with some concerns by contractors.
While the adoption of low GWP refrigerants is inevitable in the move towards an HFC phase down, the practicalities of handing flammable gases has raised concerns that contractors will see themselves faced with increased insurance premiums at best or, at worst, no cover at all.
However, according to one of the UK refrigeration and air conditioning industry's specialist insurance brokers this may not be the case.
Andy Chibeba of First Insurance Solutions attempted to reassure the industry, commenting: "We will look to ensure that our policies are able to be tailored to include this cover and look to provide it at an affordable cost.
"The insurance market currently has no shortage of capacity with insurers looking to write more business and increase their premium income and exposure. This is a positive thing as it drives prices down and means that insurers are more willing to include additional covers such as extensions in the wording or additional risks to the trade such as R32."
But nothing is certain and Andy Chibeba is quick to point out that the use of R32 and it's implications is very much still under consideration at this stage and that its own policies do not currently extend to the use, exposure or handling of R32.
"As the gas is classified as flammable, you as the contractor will have a duty to include R32 as part of your health and safety policy and regime. This duty includes training for employees and risk assessments, as well as ensuring that it forms part of your fire risk assessment."
Accepted
From an insurance point of view, the use of R32 will need to be disclosed to your insurer and/or broker but Andy Chibeba feels that once its use becomes industry-wide it could become part of the accepted trade activity for the contractor.
It would need to be included across your cover,  both in respect of your liability insurance and also your vehicle/fleet policy will need to be made aware that you are carrying a hazardous (flammable) gas.
"With F-gas and the HSE guidelines and directives, the air conditioning and refrigeration Industry in the UK has never been so well managed and trained, and we have seen an excellent claims record to date against the contractors we work with. Gone, it would seem, are the days where the insurance industry is viewing and rating you as plumbers – there are now several specialist schemes and policy wordings available specifically for the air conditioning and refrigeration Industry."