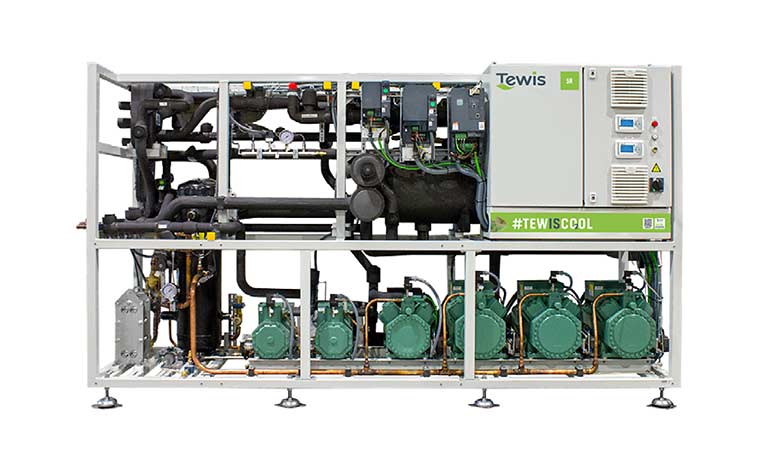 SPAIN: Tewis Smart Systems has developed Eco2Smart, a patent-pending system that is said to improve the performance of its CO2 equipment, guaranteeing lower energy consumption in extreme temperatures.
Eco2Smart reduces gas cooler pressure and increases energy efficiency through the use of a dedicated compressor that replaces the parallel compressor on a Tewis CO2 rack. This acts as a mechanical subcooler and adjusts its suction pressure according to the gas cooler output, using only CO2.
It is said to achieve a higher COP in comparison with other alternatives at high ambients, especially at temperatures above 40ºC. It also maintains better cooling capacity in these conditions.
Tewis insists that while other mechanical subcooling systems are only efficient from 25ºC ambient, the Eco2Smart can work in one of its compressor racks from 15ºC ambient. In addition, its design and control allows it to adapt to a wide range of temperatures throughout the year.
Related stories:
Daikin buys top CO2 system developer – 9 February 2018
SPAIN: Daikin has acquired Valencia-based Tewis Smart Systems, a leading company in the design and technical development of CO2 retail refrigeration systems. Read more…