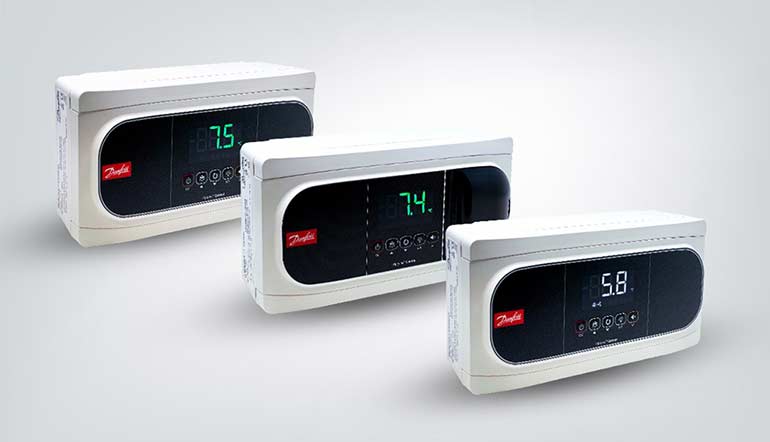 DENMARK: The launch of Danfoss' new Optyma Control range is said to offer three times as many options for efficient cold room control.
The all-new Optyma Control series comprises three cold room controllers — AK-RC 204B, AK-RC 205C, and AK-RC 305W-SD. Danfoss says that as a tiered platform covering a wide array of functionalities, they support an extensive range of applications, complying with food safety regulations, improving operational efficiency, and delivering energy savings through advanced logics.
The three new Optyma controllers are all said to offer simple installation and commissioning, with easy wiring and a large inside space ensuring simple installation and mounting.
The Optyma Control platform features a number of intelligent functionalities to improve operational efficiency and optimize energy consumption. These range from defrost lockout preventing overloading to holistic control managing temperature regulation and all the key elements of electrical consumption in the cold room. In addition, adaptive defrost reduces the number of defrost cycles to an absolute minimum. 
The new start-up wizard combined with an intuitive interface is also said to enable commissioning to be completed in just a few minutes by simply running the wizard and modifying setpoints in two simple steps.
The extended Optyma Control range is ready to be connected to the Danfoss ADAP-KOOL family to offer seamless integration and full connectivity for complete control and transparency in fully managed stores.
Optional cloud and remote connectivity via ProsaLink app and Cloud service also ensure that users can reap the benefits of Danfoss' Alsense platforme.
Also, HACCP alerts and the option to remote control and program set points help boost food quality and safety.