UK News
ADI receives top CSR rating
UK: The ADI Group has been placed in the top 1% of businesses for its corporate social responsibility (CSR) by a leading ratings agency.
The Birmingham-based engineering company which offers refrigeration, air conditioning and process cooling amongst its many activities, achieved the accolade from EcoVadis, a ratings agency working with more than 120 major multinationals including Coca-Cola, Nestlé, and Johnson & Johnson.
EcoVadis conducts rigorous assessment of CSR programmes to rate the environmental, labour practices, fair business practices and sustainable procurement performance of global supply chains, by assessing more than 20,000 suppliers.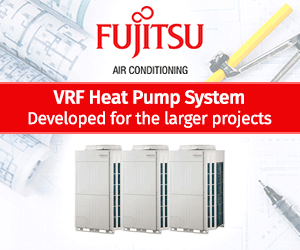 ADI Group first achieved the EcoVadis Gold Accreditation in 2015 having been invited to participate by one of its multinational blue chip clients, as part of a supplier evaluation program designed to reduce risk, drive innovation and foster transparency and trust between trading partners.
In retaining the accreditation for 2016 the Group has increased its ranking from the top 5% to top 1% of companies globally evaluated by the platform.
Commenting on the re-accreditation, ADI Group founder and chief executive, Alan Lusty, said: "As a business, corporate social responsibility is always high on our agenda and it's fantastic for our hard work to be recognised for a second time by EcoVadis."