UK News
Andrews Sykes expands hire fleet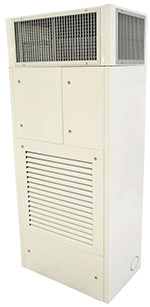 UK: Andrews Sykes Group has invested more than £250,000 in an expansion of its UK hire fleet.
This month's investment is said to have been necessary to enable Andrews to keep pace with the growing number of planned and emergency calls it receives from clients looking to temporarily bolster their cooling or heating requirements.
The investment has enabled Andrews to increase its number of 15kW, 30kW and 60kW air handlers and fan coil units.
All air handers and fan coil units have been developed to an Andrews Sykes specification to meet the most demanding of applications but of a compact size that allows them to pass through narrow halls and doorways.