UK: The Building Engineering Services Association (BESA) is to offer F-gas certification following the CITB announcement that it is to drop its F-gas scheme.
CITB and City & Guilds are currently the only organisations offering F-gas certification schemes. Faced with changes to its government funding, CITB recently announced that it is to withdraw all its products for ACS and Utilities Engineering Centres from the end of January 2017. This includes a wide range of training and certification schemes, including its F-gas categories J11 to J14.
DEFRA has sought to reassure employers whose staff are legally required to carry F-gas certification that new routes to professional certification will be made available by the passing of revised F-gas handling legislation next year.
CITB has said that all certificates and cards, which are subject to reassessment every five years, will continue to be valid until the expiration date. In the meantime, many existing training providers are offering advice for those whose five-year CITB cards are due to expire.
The CITB scheme allows persons to undertake reassessment up to six months early without date penalty, so operatives whose cards are due to expire within the next six months could undertake reassessment early. Some training providers, like Hampshire-based Business Edge, which is a certified centre for both the CITB and C&G training schemes, offer the opportunity to book onto a City & Guilds 2079 course instead.
Alternatively, BESA, which operates the Refcom company certification scheme, says it will have its new operatives scheme in place from next year.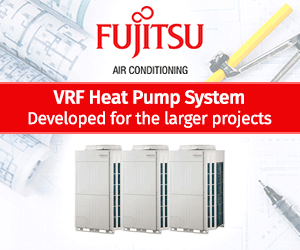 "We are delighted to have received approval from DEFRA to help plug this vital gap in certification," said BESA chief executive Paul McLaughlin. "It is important that there continues to be a number of providers in the market, offering choice and ensuring value for money, and we have been working with DEFRA for some time to set up our own scheme to support employers right across the sector."
BESA revealed that F-gas would be the first of a series of new BESA certification programmes which will include ventilation, health & safety, energy efficiency and renewables, and ventilation hygiene.
"The new regulations offer a catalyst for BESA to disrupt the traditional certification market," said BESA Training director Tony Howard. "Historically, we have delivered training and certification ourselves using third parties with assessments we developed. We now intend to grow and develop training, assessment and certification to enable employers in our industry to access the provision they need at a local level through licensed providers audited against our standards."
The development of new style apprenticeship training is also taking place alongside the changes to certification and the Association said the government's new Trailblazer apprenticeship scheme was an opportunity "to radicalise provision of training in the sector".
"There needs to be greater clarity between short courses and apprenticeships," explained Mr Howard. "BESA plans to change the nature of apprenticeships by raising the bar of provision and enabling industry specialists to help employers train their own apprentices."
Any training centres wishing to apply to BESA to become approved providers should email: [email protected]