UK News
BESA NW supports local charity
UK: BESA North West region has presented a cheque for £3,000 to a local charity supporting families suffering the heartbreak of losing a child through stillbirth.
The funds were provided by the proceeds of a raffle that took place during the Building Engineering Services Association North West Region's Annual Ball in Blackpool.
Peter Williams of Crown House Technologies, chairman of BESA North West, presented the cheque to the Isabella Rose Foundation based in St Helens, Merseyside. The foundation works directly with families who suffer the heartbreak of losing a child through stillbirth, as well as those who have had a child born prematurely.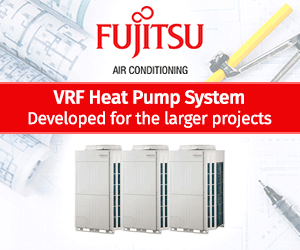 "The BESA North West region and the many companies supporting our event were delighted to assist in the valuable work undertaken by the Isabella Rose Foundation," said Mr Williams.
Delighted at BESA's support, charity trustee and lead event organiser David Pope said that the donation would help to provide funds and equipment for the local Whiston Hospital and to support baby charities Tommy's and Bliss.