UK News
Bradley comes clean with new service
UK: Bradley Bray, sales director of Advanced Engineering, has left the company to form his own specialist refrigeration and air conditioning cleaning business.
After nine years with Advanced, Bradley is resurrecting a family business to specialise in offering cleaning of supermarket/commercial refrigeration and air conditioning equipment as a subcontractor.
TotalCare Hygiene Services, based in Basingstoke, is a privately-owned limited company established in 2001. Bradley Bray is now looking to develop the refrigeration side of the business and has already successfully worked with Cold Service to help the well-known Hampshire-based contractor complete a tight refrigeration maintenance schedule.
"​We aim to work with market leading solution providers to treat refrigeration equipment from re-occurring bacterial and dirt problems," said Bradley Bray. "We will bridge the gap between technical industries and cleaning services. We train our staff as hygienists, not cleaners. A hygienist is also trained in the theoretical principles surrounding refrigeration plant as well as the correct solutions to overcome commonly associated problems."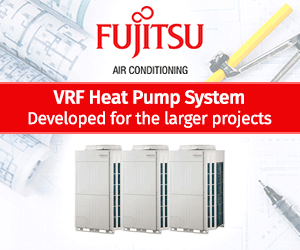 Deep cleaning services provided will include evaporator coil disinfection, condensate tray treatment and drain unblocking, de-icing and ​condenser cleaning.
Visit the company's website for further information and contact details.