UK News
Cupori is Supplier of the Year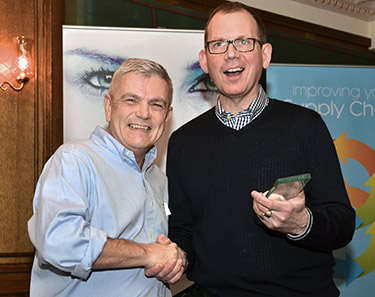 UK: Copper tube supplier Cupori has been named Supplier of the Year by the Beijer Ref UK and Ireland group companies.
The award was presented at the annual supplier dinner on Thursday hosted by Beijer Ref companies Dean & Wood, RW Refrigeration Wholesale, DWG, Air Creation and Cabinet Spares.
Named in memory of former finance director Mark Gardner, the Supplier of the Year Award is presented annually by the Beijer Ref companies to recognise the hard work, loyalty and commitment of their suppliers.
At this, the 10th annual dinner, managing director John Billson informed guests that since their first get together in 2005, turnover had more than doubled and further growth was planned this year.
The relaxed and informal event was concluded with music from Shooting Breaks, a band comprising the group's finance director David Campbell on lead vocals and technical director John Smith on rhythm guitar.