UK: Italian commercial refrigeration equipment manufacturer Pastorfrigor has acquired a controlling interest in Essex-based Delta Refrigeration.
The company, now renamed Pastorfrigor GB Ltd, has also moved into new offices in Great Dunmow.
Delta was originally founded in 2004 by former Costan UK md Mike Robinson, his son and former Costan sales manager Simon, and project coordinator Darren Brown. In 2011 it formed subsidiary company Delta Chiller Doors.
"Our deal with Pastorfrigor will bring us a huge opportunity to see some real growth into new areas, as Pastorfrigor has a fantastic range of equipment," the company says in a statement on its website.
Simon Robinson will remain as managing director of the new company, with Darren Brown as operations director. They are joined on the board by Davide Montina from Pastorfrigor SpA and Roman Visnovsky of Pastorkalt AS.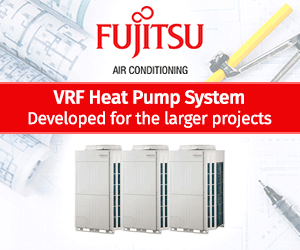 The Pastorfrigor and Pastorkalt brands are well known in the UK. Pastorfrigor set up its own UK subsidiary, Pastorfrigor UK, in Telford in 2001 in a 50/50 joint venture agreement. This became the subject of a management buy-out in December 2006. The new company, renamed Coolfast, continued to act as sole distributor until its demise in 2008. Pastorfrigor products returned to the UK in 2011 following the signing of new distribution deals with Capital Cooling and Cold Service.
The new Pastorfrigor GB will offer the complete range of equipment from counters to integrals, to a complete range of equipment for the convenience sector. It will sell both the Pastorfrigor and Pastorkalt cabinets via existing UK partners and directly to end-users.
The new company home, which comprises a showroom, modern offices and three dedicated warehouses, is located at Units I & N Marks Hall Farm, Marks Hall Lane, White Roding, Great Dunmow, Essex CM6 1RT. Tel: 01279 876919.